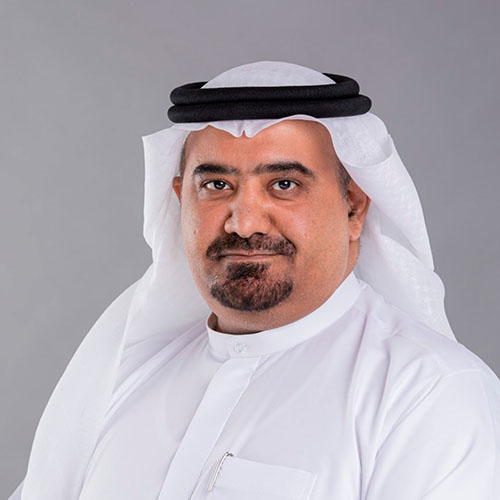 H.E. Basheer Khalfan Al Mehairbi
Member
His Excellency Basheer Khalfan Al Mehairbi, Director General of the Abu Dhabi Housing Authority, manages all operations of the Authority, including monitoring of the plans, policies, and regulations that ensure achieving the vision and strategy of ADHA's leadership and the decisions of its Board of Directors, which focus, in their entirety, on providing adequate housing for the citizens of the Emirate in accordance with the laws, regulations, and rules adopted.
Mr. Al Mehairbi has held several positions, including CIO at the Health Authority - Abu Dhabi and Deputy Executive Director of the Information Systems Department at Abu Dhabi Health Services Company (SEHA). He also responsible for implementing the unified health file system application project, which involves electronic recording of medical records and files to reduce medical errors, ensure drug safety, and reduce operational costs by bringing about and using the latest IT applications so as to support decision-making in health facilities.
Mr. Al Mehairbi holds a Higher Diploma in Information Technology from the Higher Colleges of Technology, a Bachelor's Degree in International Business, a Master's Degree in International Finance, and other scientific and professional certificates, including PMP in Project Management, the Certificate of Executive Leadership from INSEAD University and Harvard University, the Certificate of Strategic Technical Analyst in Health Technology from the American Research Center (Gartner) and Microsoft MCSE in Infrastructure & System Engineer, as well as the CIW E-Commerce Specialist Certificate.
Mr. Al Mehairbi received the 2008 Abu Dhabi Systems & Information Centre Award for Excellence in Government Performance and the Best Joint Service Award within the 2017 Abu Dhabi Excellence Awards for the e-House Project.